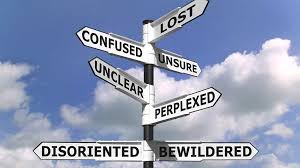 We examine how an APS-generated schedule can be better used to connect your supply chain to customers' requirements to achieve improved on-time performance
ERP-based Advanced planning and scheduling (APS) functionality provides manufacturers the important ability to manage material purchase orders and shop floor production orders subject to finite capacity resource constraints.  This enables a practical approach to driving on-time performance via realistic production planning and execution.  It can be the key to shortening fulfillment lead times, reducing manufacturing work-in-process (WIP) inventory, and making on-time shipments.
Effective production scheduling and control is particularly important in large manufacturing job shop environments, such as is found in aerospace, defense, medical devices, and contract manufacturing industries, where a heightened need for supply chain coordination exists.
However, APS production scheduling is often not implemented and practiced in a way that establishes an effective manufacturing control system.  The reasons for this have  been written about extensively in this blog and are summarized here in this short video:
Customer-Directed Work Priorities are the Key
Customer-directed work priorities communicated via a well-posed APS production schedule are the key to driving favorable results.  By "customer-directed", we mean that the APS system establishes target due dates on the timeline for each and every operation, production order, work center, and purchase order in a way that has a direct tie to customers' requirements subject to the constraints of available manufacturing capacity.
Managing supply chain execution so that these customer-directed work priorities are adhered to at every level of the bill of materials is the single most important lever that manufacturing and procurement managers have, provided that sufficient supply chain capacity exists and quality levels are high.  A well-posed APS schedule allows customer demand to flow naturally down to every corner of the supply chain, including the manufacturing shop floor and external suppliers, so that target delivery dates are met.
Schedule Volatility is the Enemy
As the video illustrates, stable due dates delivered via a stable BASELINE production schedule is a way of ensuring that the schedule drives the shop floor, not vice versa.  Alternatively, an APS schedule that is actively managed on a daily basis distorts customer demand across the supply chain.  With routine schedule interventions, the BASELINE schedule is no longer able to percolate true customer demand throughout the supply chain because it has now been corrupted by a variety of constantly changing supply-side considerations.  Refer to this article for some practical examples of when changing the shop floor schedule can be counterproductive.
In general, a constantly changing (i.e., volatile) APS schedule distorts customer-driven work priorities and irreversibly destroys valuable management information.  As described in the video, operating with two APS schedules, a "BASELINE" schedule that communicates customer demand requirements via a stable set of due dates and a "PROJECTED" schedule that provides up-to-date, reliable estimated completion dates (ECDs), is the best way to achieve an effective and self-fulfilling manufacturing control system.
APS Frozen Fences Aren't Necessarily Helpful
Another point worth mentioning while we are discussing APS scheduling is the role of "frozen fences" or "frozen zones".  These scheduling devices involve "freezing" schedule dates over a prescribed time horizon (often only a week or two) to provide schedule stability.
However, this approach often only offers the false illusion of schedule stability because it essentially captures and preserves due date values as they existed when they reached the leading edge of the frozen zone.  If the schedule is managed in a way that date volatility exists beyond the frozen horizon, then freezing the coming week's production schedule will inadvertently preserve due date-driven work priorities in an already distorted state.  It should be recognized that sampling noise still results in noise.  This is therefore not conducive to meeting the goals of reducing lead times and achieving on-time deliveries.
Contact Us to Help Optimize Your Existing ERP System
Altemir Consulting specializes in optimizing APS production scheduling and shop floor control.  Feel free to contact us to learn more about what we can do to transform your advanced planning and scheduling into a useful tool and core asset.