We help manufacturers achieve on-time purchasing and manufacturing by working with your team to revitalize your order fulfillment pipeline to:
Reduce past due backlogs
Reduce lead times
Improve on-time shipments
Improve profit margins
Improve capacity planning
Improve order status visibility
Keep customer commitments
Reduce manual workarounds
Reduce inventory
Improve customer satisfaction
Remediate ERP data and usage
Prepare for growing demand
These objectives can be achieved USING YOUR EXISTING ERP because
it often matters much more HOW you use your system than WHICH system you have
We eliminate the common misconceptions and manual workarounds that can make any operation ineffective and inefficient
We are ERP SYSTEM-AGNOSTIC with technical expertise in over a dozen different systems ranging from QuickBooks to SAP.  Our experience and expertise span multiple make-to-stock, make-to-order, and engineer-to-order manufacturing industry sectors from toilet paper to spacecraft.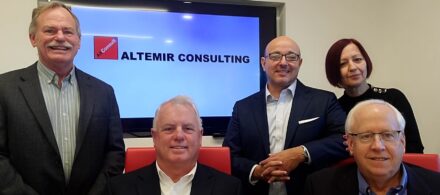 90 DAYS TO ON-TIME EXECUTION systematically implements operating improvements in five key areas as needed to establish a lean customer-driven on-time supply chain using your existing systems, people, and equipment:
This video provides a brief overview of the "90 Day" process:
This action-oriented approach is well-suited for manufacturers suffering from late customer shipments, long lead times, large order backlogs, or low operating margins. The manufacturers who stand to benefit the most are those who:
Must deliver their products by a specified due date
Produce a variety of products (high mix)
The more complex the operation, the greater the potential for meaningful improvements.
We review the way you manage Customer Orders and/or forecasts and ensure that they effectively drive operations
We help establish a way for you to ensure the viability of schedule commitments early on so manufacturing, procurement, and suppliers are set up for success
We establish customer change management throughout the order fulfillment process that promotes stability and efficiency

We review, develop, update, cleanse, and/or optimize system data and settings as needed including key planning parameters
We ensure that accurate manufacturing and purchasing requirements are generated
We ensure that supply orders are correctly created to meet customer requirements

03 - STABILIZED SCHEDULING
We establish an effective capacity model that ensures effective and accurate shop floor loading
We institute scheduling practices that promote on-time supply chain execution
We ensure that you have an effective mechanism to communicate stable customer-centric work priorities that are coordinated and aligned throughout the supply chain

04 - CUSTOMER-DRIVEN EXECUTION
We resolve critical production bottlenecks
We ensure that purchasing, manufacturing, and warehouse orders are effectively managed to support customer requirements with the greatest efficiency
We help you monitor and enforce schedule adherence at every point of the production pipeline so that on-time performance becomes inevitable
We help you to effectively manage scrap and rework as needed to minimize delays and disruptions

05 - SUSTAINING MANAGEMENT
We define and implement operating metrics that provide management with a clear view of day-to-day performance
We design a sustaining management action plan that summarizes your operating issues and prioritizes follow-on improvements
As an option, we can perform "Surveillance Audits" where we continue to monitor and troubleshoot implemented improvements to ensure that they are sustained

Put it all together to create a tangible competitive advantage in the next 90 days