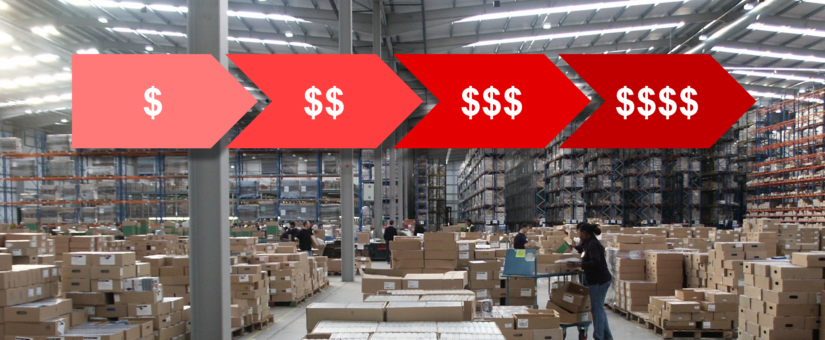 Earned Value Creation for Manufacturing Businesses Preparing for Sale
As we discussed in a previous article, profitability measured as adjusted earnings before interest, taxes, depreciation, and amortization (i.e., adjusted EBITDA) is the biggest determinant of a business' sale price. The challenge for many manufacturers who are contemplating a sale is to quickly improve profitability so they can achieve a higher business valuation without delaying the sale. Increasing sales revenue is obviously a great way to do this. However, manufacturers often must also couple that with instituting operating efficiency improvements.
The Challenges of Making Operating Efficiency Improvements
Let's face it. Some operating efficiency improvements can take time to reach the bottom line. It's generally best to make the needed changes sooner rather than later and therefore some business owners choose to accelerate the process by enlisting additional outside resources.
One of the ways that Altemir Consulting helps manufacturing clients realize a lucrative sale in a way that maximizes business valuation is to bolster the acquirer's confidence in their prospects for realizing future EBITDA growth.  We do this with what we call the Earned Value Creation process.
Enhancing the Sale with Earned Value Creation
To describe this process, we can consider the metaphor of selling a home: We believe that the value of the home will be materially improved by updating the kitchen, all the bathrooms, renovating the living spaces, and adding a pool. But these changes will take time. When potential buyers step inside the home, they may recognize the potential of the property but it would also be useful for the seller to create a shared vision for the future by providing detailed improvement plans and quantifying the value of the progress achieved to date. We could say, for example, that we expect a net increase of $50,000 in the value of the home once the improvements are realized. We could then allocate a portion of the $50,000 increase to each of the individual improvements and assess what percentage of the increased value has been "earned" based on progress-to-date. At some intermediate point in implementing the improvements, we could say, for example, that $18,000 of the $50,000 improvements have been instituted to date.
In the context of a business sale, this Earned Value Creation approach provides a comprehensive view of the progress and effective value of the improvements in a way that allows acquirers to feel comfortable in pricing it in the final sale valuation.
Contact us to Learn More
Visit our merger, acquisition, and sale page to learn more and contact us for more information.