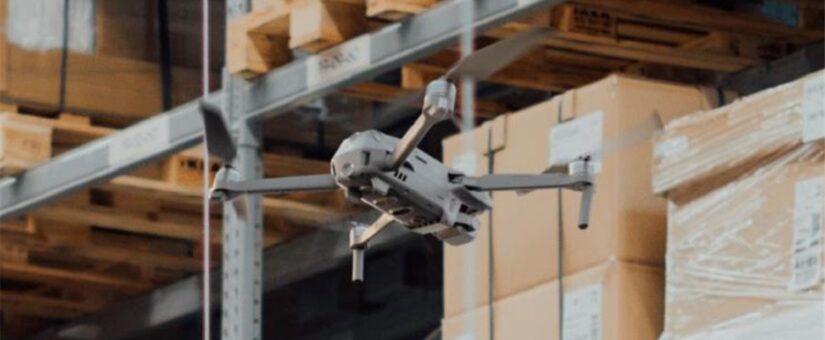 Fully automating regular cycle counts using drones can take your inventory management to the next level
Altemir Consulting has partnered with FlytBase to deliver affordable hardware-agnostic drone-based inventory management solutions.  This means that consumer-level drones can now be used as a platform to host powerful barcode and/or video data collection either indoors or outdoors.
Additionally, drone missions can be scheduled and managed using the FlytWare ground control software.  This opens up the possibility of fully automating physical inventory counts as part of an effective inventory management program.  Data interfaces with ERP or WMS systems can support effective mission flight planning to ensure that selected warehouse items and locations are correctly targeted.  The inventory data collected by one or more drones can then be uploaded into the ERP or WMS systems to drive inventory count reconciliations and updates.
For situations where stock isn't optimally labeled or organized in standardized shelf locations, the drone system can be configured to utilize computer vision, including machine learning, to visually recognize specific items.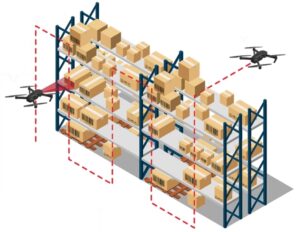 The video below summarizes a pilot project that was performed for an air freight logistics warehouse in Madrid:
Are you ready to fully automate your inventory counting?
Sophisticated inventory managers know that a well-planned cycle counting program can be the key to ensuring highly accurate inventory.  Cycle counting is attractive not only because it promotes inventory accuracy, but also because it minimizes the need for labor by spreading out physical counts for statistically significant samples over time.  Full wall-to-wall physical inventory counts can often be minimized or eliminated altogether.
One of the things that our consulting clients often ask for is the implementation of barcoding in their warehouse.  In too many cases, barcoding is seen as the magical key ingredient needed to promote accurate inventory.  However, it is more important to establish or improve reliable transactional practices that will contribute to and sustain inventory accuracy.  Cycle counting is only one of those business practices.
Barcoding represents the use of technology to boost production rates and reduce errors for already established inventory management practices.  The use of drones within a warehouse to perform fully automated barcode data collection as part of a comprehensive inventory management program can take your warehouse management to the next level.
Learn More
Email us or schedule a short phone call to learn more about how to supercharge your inventory management practices.